Existing esbs Borrowers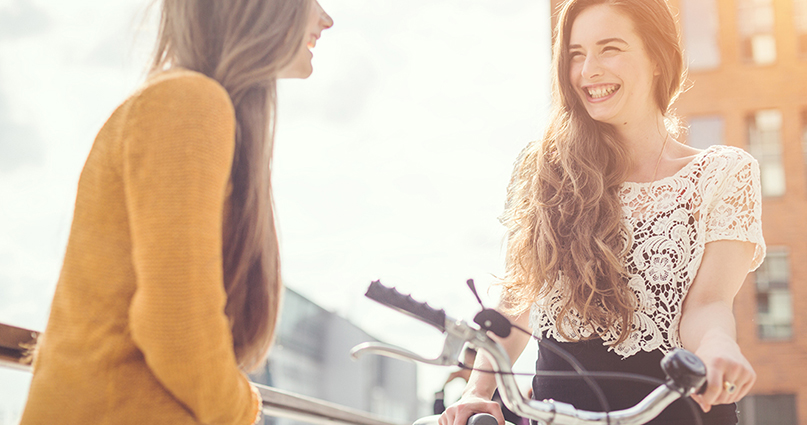 Lines open:
9.00am - 5.00pm Monday - Friday
9.00am - 12.00 noon Saturday
Existing esbs Borrowers
As an existing mortgage borrower there are lots of useful links to the left of this page. However, we are pleased to provide some more information below which we hope will be useful to you.
Approaching the end of a mortgage product or an Early Repayment Charge period? Seeking the possibility of a lower interest rate than your current mortgage product?
We would be delighted to speak to you about your options, and, as we have appreciated your custom, whether we can switch you to a new retention product with the Society, with the interest rate potentially being lower than your current interest rate. Our Mortgage Team are on hand to guide you through the process and provide you with advice.
We currently have three retention products available and these are listed below. These are generally only available for esbs mortgage borrowers looking to switch an existing mortgage which completed more than one year ago.
If you switch to one of these retention products, any Early Repayment Charge (ERC) due on the current product will be waived provided there is no more than six months before the ERC period ends. If the ERC period on the current product has more than six months left then we will waive 50% of that ERC.
RETENTION ONLY DISCOUNT MORTGAGE – STANDARD VARIABLE RATE (SVR) LESS 3.00% FOR 5 YEARS
RETENTION ONLY DISCOUNT MORTGAGE – STANDARD VARIABLE RATE (SVR) LESS 3.25% FOR 5 YEARS
RETENTION ONLY FIXED RATE AND DISCOUNT MORTGAGE – 5.99% FIXED FOR 2 YEARS THEN STANDARD VARIABLE RATE (SVR) LESS 2.25% FOR 3 YEARS
Moving Home?
If you are thinking about moving home then, as a valued customer, we would be pleased to talk to you about transferring or 'porting' your existing mortgage to the new house, or the possibility of switching the mortgage to a new product. Our Mortgage Team are on hand to help and provide you with advice.
Difficulties paying your mortgage?
We want you to know that, should you find that any uncertainty or changes in the economy or your personal circumstances start to worry you, or affect your ability to meet your monthly mortgage payments, then we are on hand to help.
No matter what the issue is, please contact us as early as possible and our Mortgage Team will be there to speak with you, either face-to-face or on the telephone. They can discuss a range of options (including reduced and deferred payments, an extension to the term, a change to the payment date / method, and a change in mortgage product to alter the interest rate) that may help to ease your situation or simply provide you with peace of mind assurance.
The Building Societies Association and the Money Advice Trust are also aware of the issues and are actively supporting borrowers who are concerned about meeting repayments on their mortgage or on other commitments that they may have. The two bodies have jointly produced a leaflet which contains practical guidance, tips and advice, as well as useful contact details, and we are pleased to provide a link to the leaflet entitled 'What to do if you can't pay your mortgage'.
Do you wish to know details of your mortgage account?
You can now view up-to-date details of your Account, 24 hours a day, 7 days a week, by registering for the Society's 'Customer Online Services'. Simply click on the link here or at the top of this page to take advantage of this service.
Of course, you can call us at any time if you prefer, or you can wait for your annual mortgage statement which we will post to you towards the end of April.
Do you have any other questions regarding your mortgage?
We are always happy to speak with you regarding all aspects of you mortgage. Contact us using the links at the top of this page!
Are you on a Standard Variable Rate (SVR) mortgage?
At the end of July 2018 a cross-industry voluntary commitment was announced by the Building Societies Association, UK Finance and the Intermediary Mortgage Lenders Association. esbs is one of the authorised mortgage lenders that is working closely with the FCA to help existing borrows who are on a SVR due to stricter affordability criteria.
All borrowers who are coming to the end of a discount period will be contacted by the Society offering a new discount, subject to the conditions below. Borrowers who are already paying SVR, and again who qualify with the conditions below, will be written to offering alternative products. You do not need to take any action and will not be obliged to switch if you do not wish to.
To qualify you will need to:
Be the first charge owner-occupier
Be an existing borrower of esbs
Be on a standard variable rate
Be looking for a like for like mortgage (same amount, same property, same borrower(s))
Be up to date with payments
Have a minimum remaining term of 2 years
Have a minimum outstanding loan amount of £10,000
Contact us today to find out more information.
Print this page